TSND featured on NTV News
Change Makers - The Store Next Door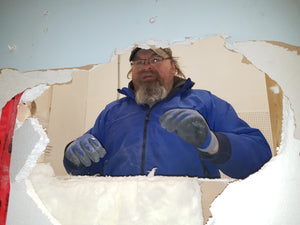 Who We Are
The Store Next Door Gift Shop is a local Nova Scotia manufacturer and retail outlet store that focuses on employing people with disabilities and recycling wherever possible. We're also Nova Scotia's only source for authentic furniture and products made from recycled hockey sticks.
Where Are We
6 Central Street
Mon - Fri: 9am - 3pm
Sat-Sun: Closed
We Recycle!
Did you know that most hockey sticks are made of a composite material? This means that when they break, they find their way to a landfill, where they will never break down.
It's our goal to take these sticks and prevent them from making it to the landfill by turning them into furniture and other related items.